Productivity for Creatives with Google Workspace
We have created an exclusive course for Domestika, the creative community with over 6 million users worldwide!
If you are a creative person or team this course is meant to help you increase your productivity by setting up Google Workspace as your productivity system.
Google Sheets Automation
We have put together a comprehensive online course about how to automate Google Sheets with Google Apps Script.
This course is aimed at people with no to little coding experience who want to automate tasks, processes and workflows in Google Sheets.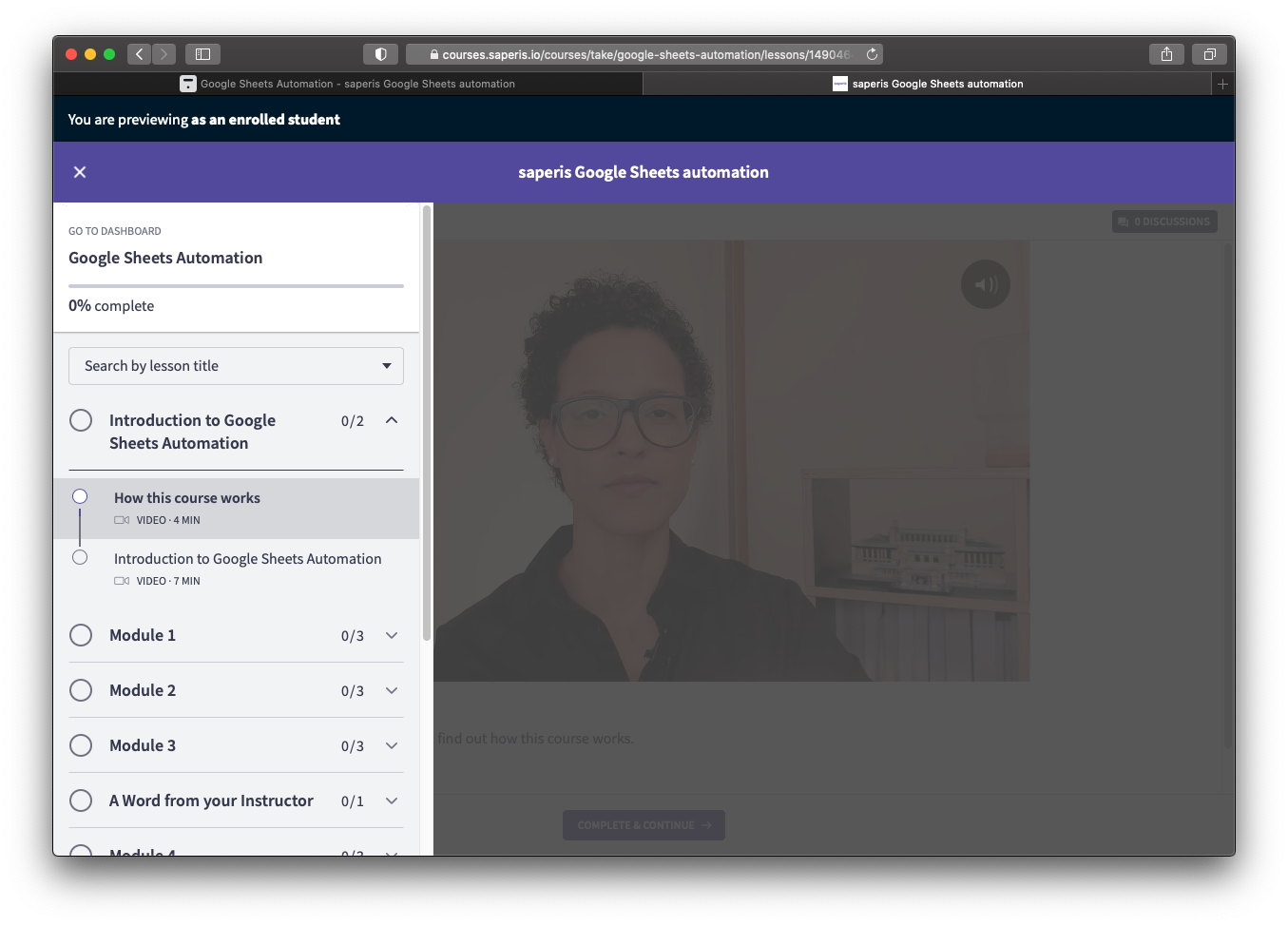 Watch and learn!
We create video tutorials enabling our viewers to learn about Google Workspace and Google Apps Script automation.
On our saperis YouTube channel we have video tutorials on how to use filters in Gmail, restrict sharing of your files on Google Drive or creating automation scripts for Google Sheets.